Home is not only a shelter for shelter from the wind and rain, but also not only a vegetable and a meal, firewood, rice, oil, salt, sauce and vinegar tea; the home is a stop for the tired soul and a source of energy for accumulating energy. Going home is not to come to a geographic location, but to return to where the heart belongs.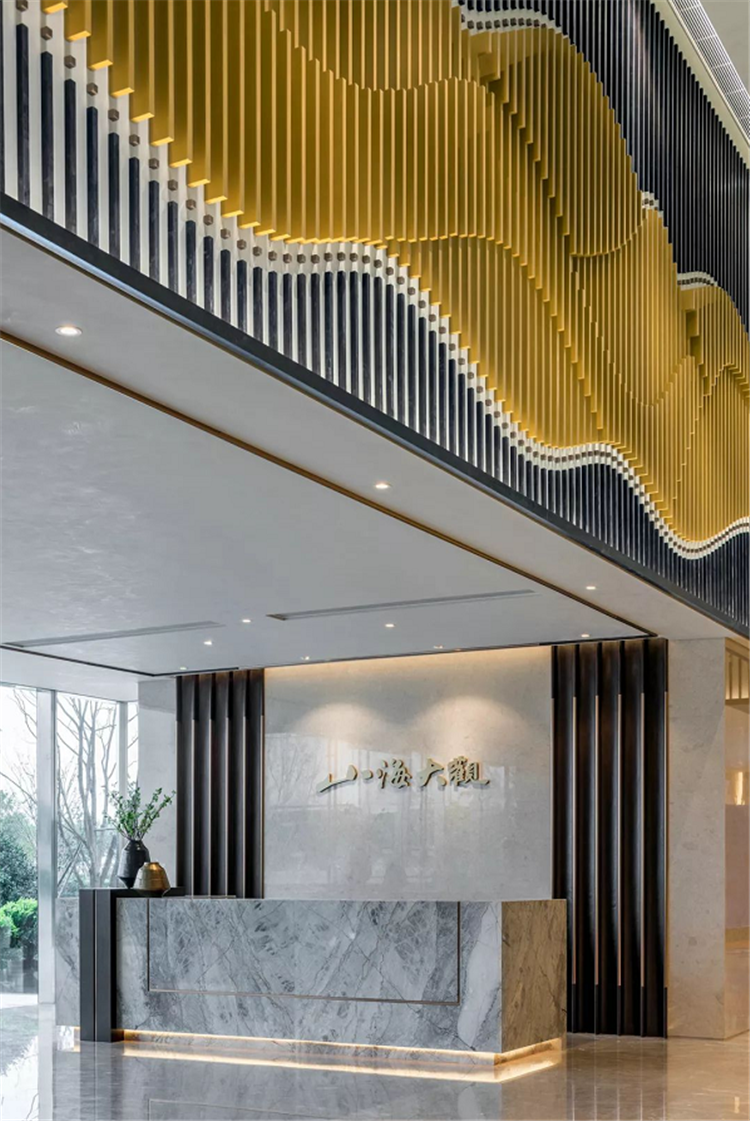 The design of the chandelier has joined hands several times, and they are connected with each other, making endless progress and advancing hand in hand. Following the positioning of the project and the urban temperament of Zhoushan, based on the geography of mountains and seas, and adhering to the original intention of "going home". This time the sales office still abandons the pure sales function and carefully designs the space to make the functions of the sales office more diversified and complex. In addition to the fixed functional areas, different leisure spaces are added. Ingeniously move the elements of mountains and seas from the outside into the interior, focusing on the perception and experience, and creating a spiritual form of the environment. The mountain is steady and silent, standing silently. Home is like a mountain, no matter when and what kind of situation, it is a person's solid support. The hard decoration of the project itself gives you a sense of stability and toughness like a mountain in terms of material and structure.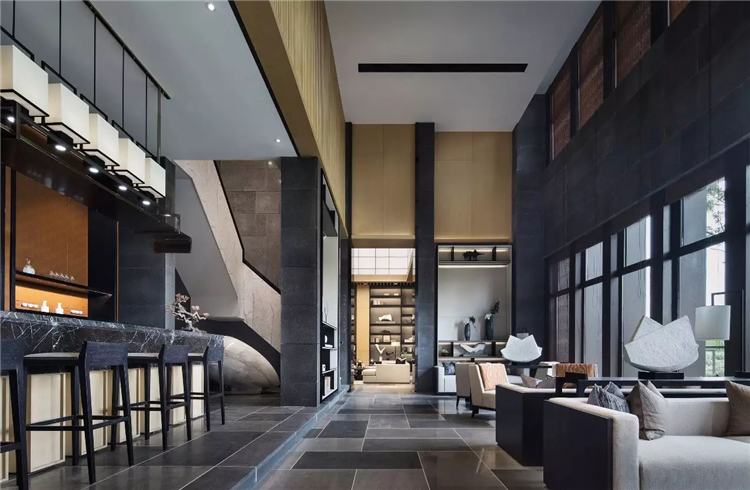 The sales office of Shanhai Daguan has concise lines and solid frame structure, which makes people feel at ease. The changing application of marble in different areas shows its dignity and extraordinaryness. The reception area adopts retro gray marble floor, beige elegant marble wall, metal inlaid door frame lines, dark wood veneer and marble combination, balance and affinity, simple symmetry, solemn and elegant.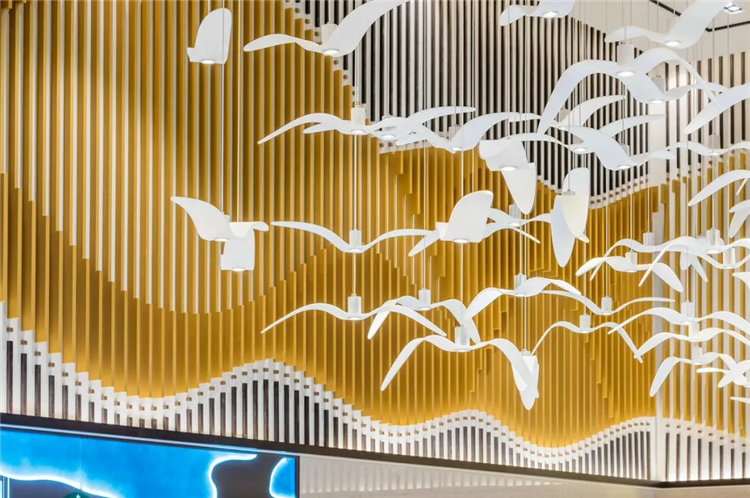 The sand table is the core of the sales office. The designer customized a set of chandeliers ingeniously. The white seagulls soared, or fluttered, or fluttered high, or the curling posture of the sky, the flat effect of the sales office and the water area of the sand table formed a harmonious picture, which was quite artistic and attractive. Guests stop here.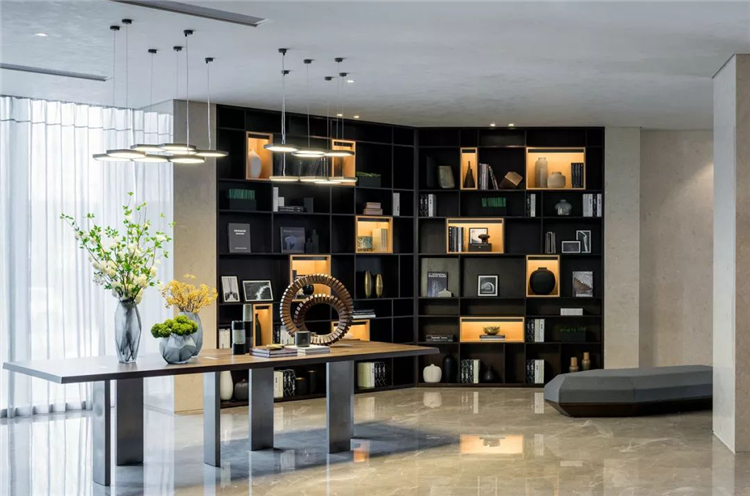 The book bar presents a quiet atmosphere with three-dimensional simple bookshelves to display books and accessories. The irregularly shaped sofa is like a reef lying on the beach, a corner space for sitting quietly and reading. Let people be quiet and elegant in the complicated worldly life, and have a conversation time.
GUANGDONG LAVIUS LIGHTING CO., LTD.
Business Type:Manufacturer , Trade Company
Product Range:Chandeliers & Pendant Lights , Chandeliers & Pendant Lights , Chandeliers & Pendant Lights
Products/Service:Customize chandelier , Hotel Chandelier , Villa Chandelier , Real Estate Chandelier , Mall Chandelier , Resort chandelier
Certificate:CE , EMC , FCC , MSDS , RoHS , Test Report , TUV
Company Address: NO.3 Dongyi Road, Luosha Industrial Area, Haizhou, Guzhen Town, Zhongshan, Guangdong, China


Previous: Villa decoration chandelier skills introduction
Next: Other problems with crystal chandelier troubleshooting